Maximize your chances of pregnancy without losing good embryos
ERA® Endometrial Receptivity Analysis
Request information
ERA® is the best diagnostic tool to find the optimal time for embryo transfer and is recommended for patients undergoing assisted reproduction treatment.
The interior of the uterus is lined with a tissue called the "endometrium". This is the "nest" which your body prepares, each month, for the arrival of an embryo. The endometrium is the "home" where the embryo implants and resides during gestation.
The embryo is able to implant in a specific receptive period of time during a woman's cycle.
This is called window of implantation. By knowing your personal window of implantation, you can optimize your chances of pregnancy through a personalized embryo transfer
Is ERA for you?
ERA test is indicated for patients with implantation failure of endometrial origin.
Clinical studies, at different stages of development, are exploring the indication for ERA in first-visit IVF patients.
How does it work?
You need to ask your doctor to include the ERA test as one step more of your IVF treatment.
01.
Express to your doctor your interest regarding the ERA test
02.
Your physician will discuss with you the best option according to your case
03.
Your doctor will request the ERA test to Igenomix
The test requires a quick and easy endometrial biopsy.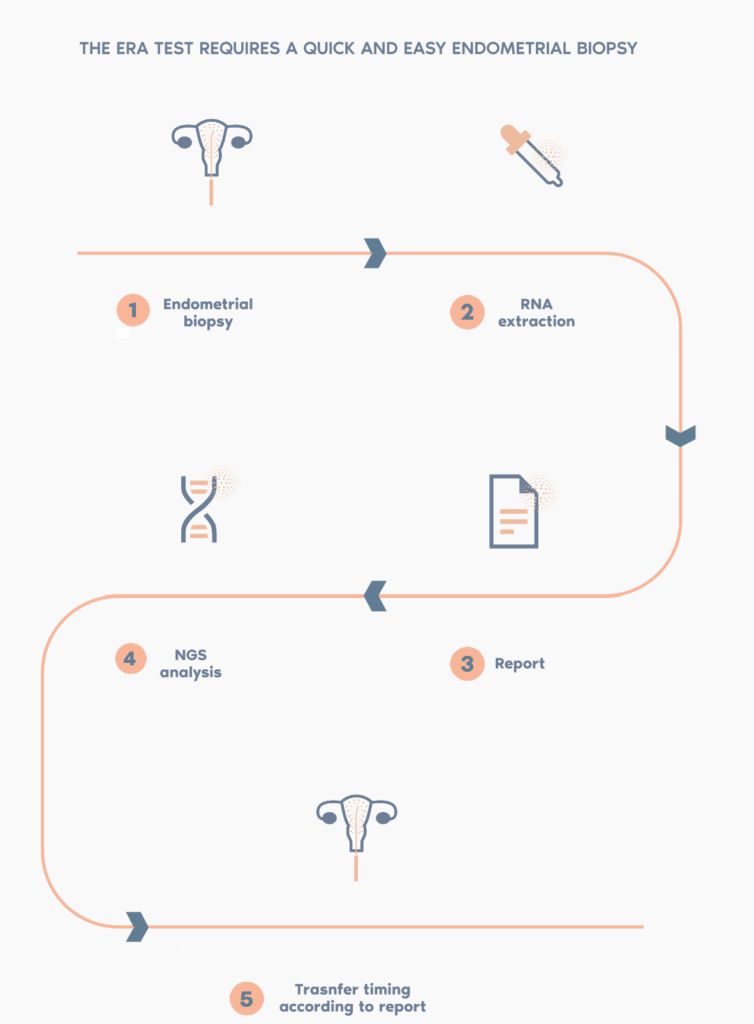 ERA Results
A RECEPTIVE RESULT
A RECEPTIVE RESULT
A receptive result shows that the window of implantation is located on the day of taking the sample. The recommendation is to proceed with embryo transfer under the same conditions as for biopsy.
A NON-RECEPTIVE RESULT
A NON-RECEPTIVE RESULT
A non-receptive result shows a displaced window of implantation. In this case, with the ERA computational predictor, we will estimate your window of implantation indicating when your personalized embryo transfer is optimal in 90% of the cases. A second biopsy will be needed in only 10% of cases.
FAQ'S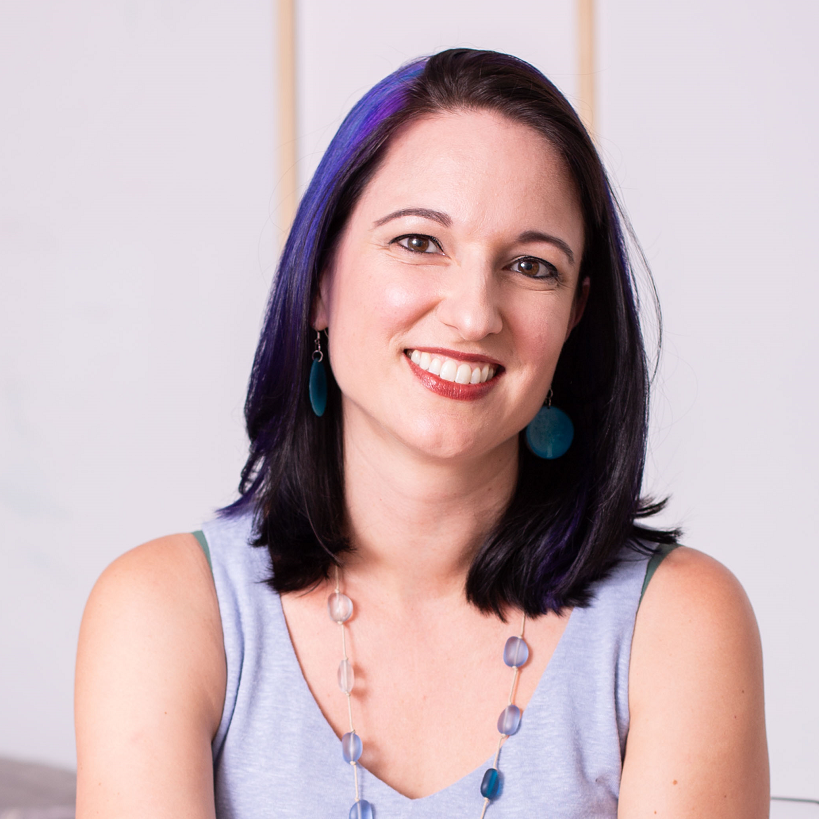 Alyssa Snider
Director of genetic counseling at igenomix usa
See scientific referrals
*Simón et al. 2020. A 5-year Multicenter Randomized Controlled Trial of In Vitro Fertilization with Personalized Blastocyst Transfer versus Frozen or Fresh Transfer. Reproductive BioMedicine Online (2020). DOI:10.1016/j.rbmo.2020.06.002
**In patients with recurrent implantation failure (RIF). Ruiz-Alonso et al., 2013. The endometrial receptivity array for diagnosis and personalized embryo transfer as a treatment for patients with repeated implantation failure. Fertility and Sterility, 2013;100(3):818-24. 10.1016/j.fertnstert.2013.05.004.
EndomeTRIO
3 tests to take care of your endometrial health:
ERA
ERA will enable you to perform a personalised embryo transfer, increasing the likelihood of successful implantation and a successful pregnancy.
EMMA
EMMA will determine whether the uterine microbial environment is optimal for embryo implantation.
ALICE
ALICE can detect the bacteria causing chronic endometritis, a persistent inflammation of the endometrial lining.
Request information about ERA®
Ebooks, podcast and webinars
Why choose ERA® by Igenomix?
Igenomix is in the media
Igenomix is not affiliated with any news outlet or publication identified above. News coverage does not constitute an endorsement of Igenomix or its products.
Other services
EndomeTRIO
A new dimension of endometrial health to improve your reproductive prognosis
More information
Request information about ERA®